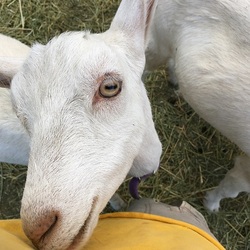 ADGA registered Alpine and Saanen dairy goats.


Raw Goats Milk Herd Share Program
We offer raw goats milk herd shares - Choose to receive half gallon or gallon share per week. Our goats dine on pasture and local hay/alfalfa. They are fed certified organic grain in the milking stanchion.


Registered Alpine and Saanen Kids
Our kidding season is scheduled to begin in April. We will have registered Alpine kids from quality milking lines available.


Handmade goats milk and lard soap - soap made from our goats milk & lard from our Mangalitsa pigs. No harsh chemicals, no frilly scents - just good, honest clean.

---